As a child, I had trouble focusing in school because I only enjoyed a few subjects. The pace of the school curriculum was too fast for me, and although I had good grades, academic studies quickly lost their appeal due to their dryness. My true passion was for illustration. I was always the boy in class who couldn't sit still, and I constantly daydreamed about recess and playing with my friends. Unfortunately, my lack of focus caused me to perform poorly on exams, and I didn't get into my preferred secondary school. This was a huge disappointment, and I realized that in mainstream Singapore society, success was largely defined by academic achievements. I struggled to keep up with school every day because it was such a challenge for me.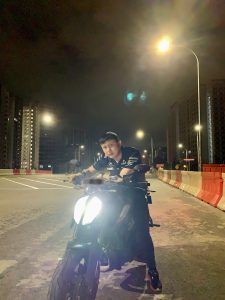 During class, I would often find myself doodling on the corners of my textbooks or the side of my canvas shoes, which caught the attention of my fellow classmates. They were interested in my artistic abilities and would often request my drawings on their arms or textbooks covers. Art was where I could unleash my creativity and imagine different worlds, and it brought me comfort, joy, and a sense of acceptance. Unfortunately, art was not a popular subject in school and was often seen as a mere hobby or extracurricular activity. People would tell me that artists didn't make money and that pursuing a career in art would not have any benefits. It was disappointing to hear this from those around me, especially because art was the subject that I was most passionate about. However, I understand that in pragmatic Singapore, there are limited paths to success.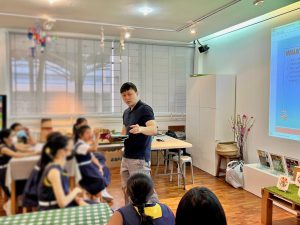 Despite my struggles in school, I remained determined to pursue a career in the arts. During my teenage years, I frequently skipped school and got into trouble with my teachers, causing my grades to suffer and my discouragement to grow. Despite enrolling in an art school my father passed away during my foundation year in Nanyang Academy of Fine Arts, which was a significant setback for me. I then took on various part-time jobs to support myself and spent time reflecting on my life goals. However, I took a break from my course in second year.
My father was instrumental in shaping my values and perspective. As a brilliant person, he taught me the importance of making a positive impact on society and that it doesn't have to be complicated. Despite being a low-ranking policeman, he carried out his duties with integrity and dedication, serving as a role model for me. He also instilled in me the value of staying true to oneself, as long as it is ethical.
My mother was also a significant influence in my life, supporting me in my artistic endeavors by purchasing art materials for me and even investing in frames for my drawings with her humble earnings.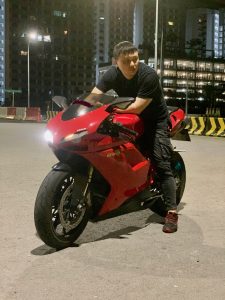 I found my return path with Higher Diploma at Lasalle SIA College of the Arts. These programmes from our prestigious local college  honed my artistic skills and gave me the fundamentals of art and design so that I could be a more professional artist. Learning art should be a joyful experience and I wanted to re-create the joy and satisfaction I felt learning and art and expressing myself with others. It has also been my ambition to start my own business and share my interests and passion. However, investing in a business requires time, resources and money. I worked at several jobs for about 6 years and retrenchment as my position of Product Marketing Executive from Atari timely pushed my first step into "Artreprenurship" during 2010, Oct 18th.
Owning your own art business can provide several benefits, such as the ability to be your own boss and have creative control over your work. You can also have more flexibility in terms of your schedule and the types of projects you take on. Additionally, owning a business can provide a sense of financial security and the potential for growth and expansion. It can also allow you to connect with a community of like-minded individuals and provide opportunities for collaboration and networking. However, it's important to keep in mind that owning a business also comes with its own set of challenges and risks, such as financial uncertainty and the responsibility of managing employees and logistics. It's important to carefully consider your goals and resources before embarking on the journey of entrepreneurship.
I have the opportunity to attend classes conducted by my team mates for free, where I often learn new skills from my colleagues and fellow students. Additionally, it's fulfilling to see new enlistees who share the same hope and goals that inspired me to pursue this path. Meeting like-minded parents and students is also exciting, and I find that motivating others is a form of self-encouragement. I hope that my story has inspired you to pursue your own dreams and aspirations.